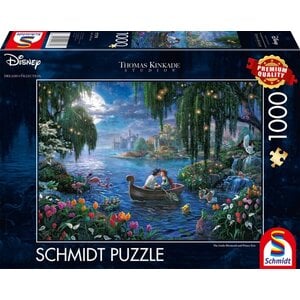 Add to cart
The Little Mermaid and Prince Eric - Thomas Kinkade - jigsaw puzzle of 1000 pieces
Schmidt The Little Mermaid and Prince Eric - Thomas Kinkade - jigsaw puzzle of 1000 pieces
Ariel, the Little Mermaid and Prince Eric in a romantic seting.
This Walt Disney classic has been fantastically interpreted here by Thomas Kinkade, the artist of light.
A Schmidt jigsaw puzzle of 1000 pieces.
Gratis verzending vanaf €50,00.
Ordered on working days before 12h noon, delivered next working day in BE-NL.