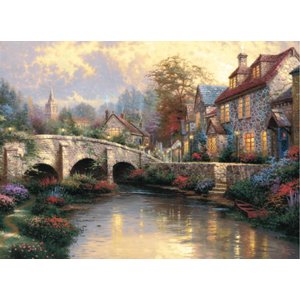 Add to cart
Cobblestone Brooke - Thomas Kinkade - jigsaw puzzle of 1000 pieces
The typical English village of Cobblestone Brook is beautifully portrayed here by Thomas Kinkade. That talent for how he can reproduce the light remains spectacular, both through the trees and the reflection on the water.
Gratis verzending vanaf €50,00.
Ordered on working days before 12h noon, delivered next working day in BE-NL.