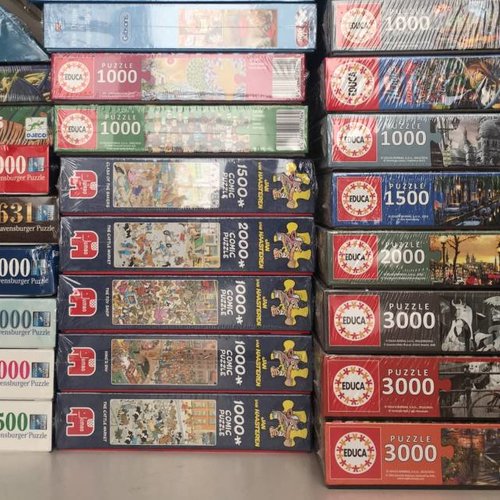 Damaged boxes - new puzzles
A new puzzle in a damaged box, at a low price! 
Does it not bother you that the box of the puzzle is somewhat damaged? Would you like a new puzzle at a small price? Then these puzzles are for you! The box is unopened, but with some transport damage.
Read more