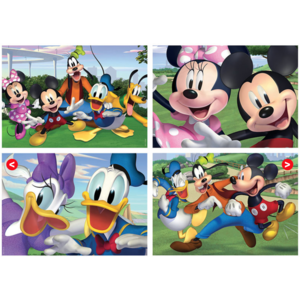 Add to cart
Mickey Mouse and friends - 4 puzzles of 20 / 40 / 60 / 80 pieces
4 puzzles of Mickey Mouse, together in 1 big box. The puzzles each have a different number of pieces: resp. 20, 40, 60 and 80 pieces. This advantage package is an ideal gift!
Gratis verzending vanaf €50,00.
Ordered on working days before 12h noon, delivered next working day in BE-NL.