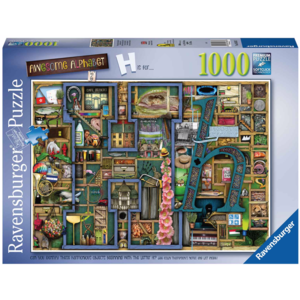 Add to cart
Awesome Alphabet "H" - Colin Thompson - Jigsaw 1000 pieces
After the first letters A till G, here is the puzzle H for you! Colin Thompson has made an image for you with all objects with an H. The folder of 4 pages gives you a clear overview.
Gratis verzending vanaf €50,00.
Ordered on working days before 12h noon, delivered next working day in BE-NL.