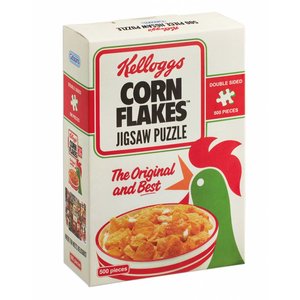 Add to cart
Kellogg's Cornflakes double sided puzzle- puzzle 500 pieces
Discover this fantastic double sided puzzle. On one side you have the classic Cornflakes box; on the back a collage of Cornflakes commercials. Packed in a cardboard Cornflakes box of 14 x 20,5 x 6 cm.
Gratis verzending vanaf €50,00.
Ordered on working days before 12h noon, delivered next working day in BE-NL.